Brazed Aluminum Heat Exchangers By EVAPCO Alcoil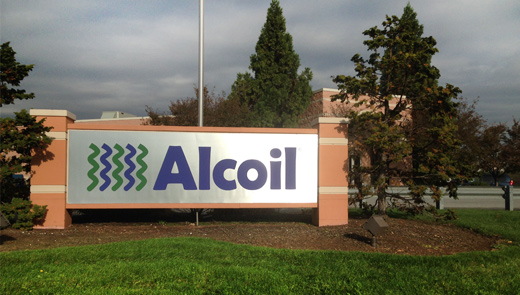 EVAPCO Alcoil is dedicated to the manufacture, development, application and OEM support for braze aluminum heat exchangers for the HVAC/R and Industrial process industries. Product innovation and customer service is the core of our philosophy. The company is privately owned and well capitalized to utilize the latest technology, equipment and systems.
EVAPCO Alcoil is located in the York, Pennsylvania area, well positioned to serve customers in North America and worldwide.
EVAPCO Alcoil's manufacturing processes are unique and allow for fast customer prototypes and ample production capacity for small and large volume customers.
Patents & IP
EVAPCO Alcoil products are manufactured under patents granted or pending in the U.S., Europe, China, Brazil and India.
These include Patent 8,662,148 (US), Patent EP 2 948 725 B1 (Europe), Patent 201080008834.7 (China) and others granted or pending. Licensing of EVAPCO Alcoil patents and manufacturing processes are available to qualified OEM's and others.
EVAPCO MicroChannelSELECT™ is EVAPCO Alcoil's proprietary software that can be downloaded under license to Alcoil customers for design, selection, rating and configuration of Alcoil Heat Exchanger coils.
EVAPCO Alcoil is a trademark of EVAPCO Alcoil, Inc.
Advanced Micro-Channel Technology™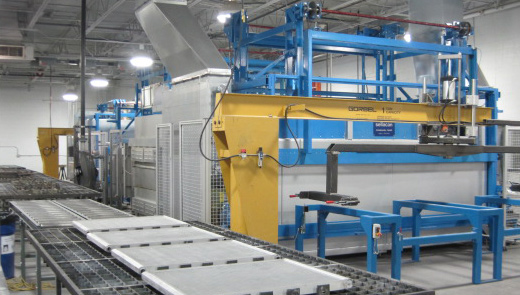 With EVAPCO Alcoil's Advanced Micro-Channel Technology, every heat exchanger is precision assembled, starting with Micro-channel tube processing. Airside Fins and Manifold/Headers are then made on state of the art machinery and the combined components are put into a final Assembly Cell. The completed heat exchanger is then put through a Controlled Atmosphere Furnace where it integrally brazes into a leak tight, structurally strong final product. All Alcoil products are then proof tested and Helium leak tested for quality assurance.
Most importantly, EVAPCO Alcoil is dedicated to customer service, using the best possible software tools to predict heat exchanger performance and to support a wide range of applications. We appreciate your support and confidence in EVAPCO Alcoil.